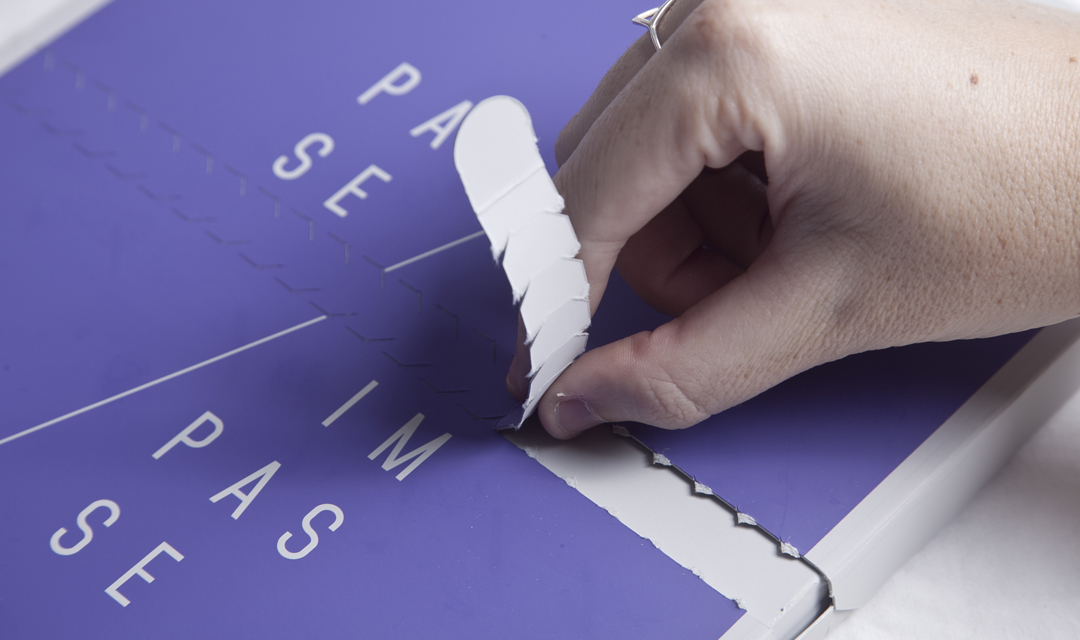 The catalogue "Passe/Impasse" was a special edition of the festival with the same name hosted at Blueproject Foundation in April 2016. This festival about the concept of waiting was particular for its multidisciplinarity: the exhibition space evolved every week showing artists of the most varied disciplines, and it also featured live arts of different kinds.
This multidisciplinarity was key to the edition as well, as we featured artists of different backgrounds to reinterpret the works shown during the festival, and we also displayed them with different formats. The result was this box which is a container of multiple pieces that share a common vibe but have their own singularity.
The act of ripping off the box gives the feeling of a unique piece for the person who opens and owns it. Among the pieces that can be found in the inside, there is a booklet made with different papers and design for each article, two posters, a flip-book, postcards or a risography print.
________
Design and Edition
Client: Blueproject Foundation
Screen-printed box, multiple formats inside
Format: 22 cm x 30 cm x 1 cm [Closed Box]
2016